Animal Success Stories
Have you adopted from us? E-mail a picture and an update on your adopted companion to info@animalrescueforce.org and we'll post it here in our success stories. You can also share it with us on our Facebook page. We'd love to hear from you!
Click a letter to find an animal or
view all
.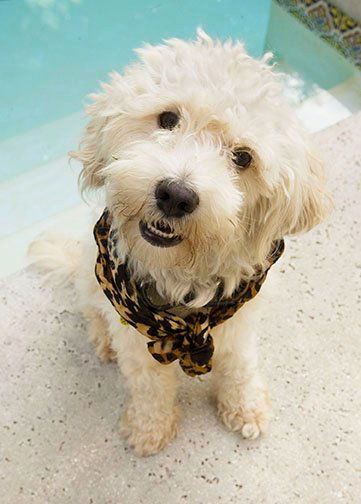 Snickers
Bengi formerly known as Snickers to everyone at the Animal Rescue Force... just to let you know that Bengi is doing incredible... we adore him!!!!!!!!!!! he is amazing... and he is getting tons of love and care and so are we... it is a match made in heaven... thank uuuuuuuuu so much... luv, cheryl, gary and bengi Cheryl
Simon II
I adopted a gorgeous male cat on October 15th from A.R.F. at the Petsmart on Linton Blvd. He was rescued by Kim and his adoption name was Simon. After pondering MANY names, Gunthar won out and he is now Gunthar Simon. Gunthar is a gorgeous Russian Blue and he has added so much joy to our house, in addition to my yorkshire terrior and African grey parrot. My parrot started calling Gunthar on the 4th day after I named him and loves to watch him and if Gunthar doesn't come, he says KITTY very loud. It took a little while for my yorkie to warm up, but now they play a little and share space and petting time and constantly check each others toys and quarters, stealing each others toys and hiding them. Gunthar is EXTREMELY affectionate and runs to jump in your arms. Very playful, smart, gentle and curious. He loves to play with my yorkie's tail when she's not looking and lately has started watching TV and was quickly captivated by the new King of the Nerds show. I want to thank everyone at A.R.F. for all the kindness and love they put into their rescues, and especially Kim for finding my Gunthar Simon. Sincerely, Melissa (update 8/2/14: Melissa needed to move for family reasons and could not keep Simon so we brought him back to FL from SC and he now lives with a wonderful new family!)
Shiloh
Happy Anniversary Shiloh! One year ago, I took you in as a foster. You terrorized the cats, stole food off the counters, ate many pairs of shoes, got into cabinets, got into the garbage, opened the front door of the house and let all the other dogs out, you were not house trained, and you generally raised complete havoc! So many times, I wanted to send you back, but I knew somehow that you belonged here and I was determined to make things work. So here we are a year later...you still have a couple of bad habits, but you have turned out to be an awesome companion, confidante and swimming buddy. I can't imagine life without you!!!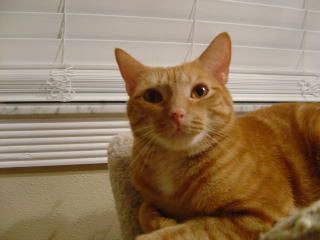 Sonny
I just wanted to thank everyone at the Animal Rescue Force for my new little family addition. Sonny has been such a joy to have around. I can't tell you how many times per day he makes me smile & laugh. He's having a blast with his to new brothers (Marmalade & Pumpkin) I consider him to be a true blessing. An animal will be yours, faithful and true, to the last beat of their heart. We owe it to them to be worthy of such devotion. I plan on giving this little guy all the love and kindness that he deserves. He's the sun, the moon & the stars! Best regards, Maryanne Rogers Delray Beach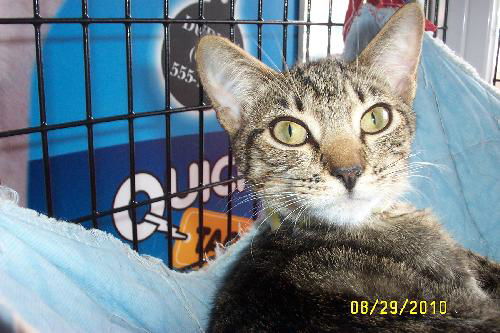 Star
February 24, 2011 Dear Animal Rescue Force, Thank you so so much for our new addition, Star!! She is a sweet and active little kitty. She has settled into our home wonderfully and is happy to have a home and two older brothers. They adore her and include her in the day-to-day mischief. Me and my family could not have been happier with our choice. Thank you for all that you guys do for the animals!! May God Bless You Cristalle Dobies
Click a letter to find an animal or
view all
.