Animal Success Stories
Have you adopted from us? E-mail a picture and an update on your adopted companion to info@animalrescueforce.org and we'll post it here in our success stories. You can also share it with us on our Facebook page. We'd love to hear from you!
Click a letter to find an animal or
view all
.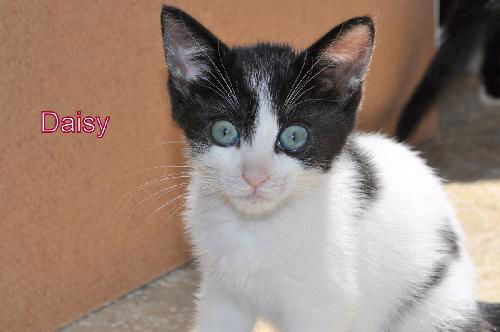 Daisy
I adopted (Daisy) now named Pixi. She is the most wonderful cat. She has such a personality. This cat is going to be so spoiled. Thanks for everything
Dudley/ Jackson
My family and I have eight dogs, five cats, four horses and lots of fish. We were fighting an awful battle with cancer with one of our ten year old rottie's. I was sitting in the waiting room at Veterinary Specialist in West Palm Beach waiting to hear some news from Dr. Roy (our Amazing vet). That is where I met Sandra a wonderful volunteer for Animal Rescue Force. She had just rescued seven Dalmatian puppies from Miami kill shelter. I had lost my fifteen year old dalmatian two years prior. I have always had a soft spot for dalmatians. We went to visit a few days later. They were so little still being bottle fed. We went to visit a few more times before we were going to bring ONE home. Well, since there were two left we had to rescue them both. My two & six year old daughters absolutely love the "maaaations". Thank you ARF for saving so many little animals that deserve loving families. All the best, The Weinberger Family
Click a letter to find an animal or
view all
.